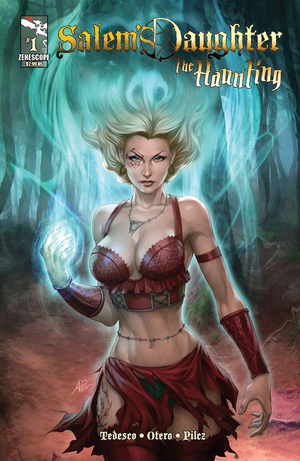 The Haunting: Part 1
Publication Details
Series Title:
Salem's Daughter
Story Arc Title:
The Haunting
Release Date:
August 31, 2011
Digital Release Date:
November 23, 2011
Issue #:
6
Series Volume #:
2
Story Arc Issue #:
1
Story Arc Volume #:
1
The Haunting: Part 1 is issue #7 in Salem's Daughter. It is also the first story in the third story arc.
Summary
What at first seemed like a simple haunting has quickly turned into a nightmare. A spirit has been unleashed and its power has been growing stronger ever since. Now Anna's visions will lead her and Braden to Philadelphia to investigate the nightmarish occurrences and a possessed boy might prove to be just the beginning of the horror that awaits the duo.
Person, Place, or Thing
Ad blocker interference detected!
Wikia is a free-to-use site that makes money from advertising. We have a modified experience for viewers using ad blockers

Wikia is not accessible if you've made further modifications. Remove the custom ad blocker rule(s) and the page will load as expected.